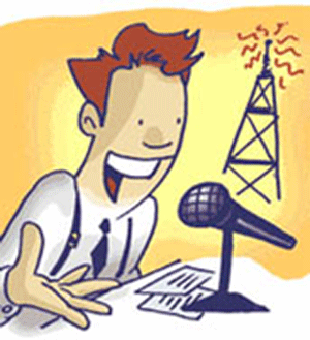 With advertising spending drastically spiraling downward across most sectors of print and television media, it is no surprise that the anticipated 40 percent increase in mobile marketing budgets for this year could give a huge boost to radio broadcasting,
According to a group of "mobile marketing professionals" at the Radio Advertising Bureau (RAB) conference, the mobile segment will attract more than six billion in ad revenues by 2012.
If the mobile marketing geniuses are correct, radio's biggest potential lies in trying to "stop selling only 30 or 60 second spots and to begin creating a conversation between the station and/or deejay and the audience."
According to Katz360 President Brian Benedik, "There are 145 million mobile media consumers in the U.S. today, defined as anyone who uses a cell phone for text messaging, downloading content or accessing the Internet. Hence, advertiser appetites for mobile are growing as the market grows. Seventy-six percent of listeners use text messaging, and 66 percent want to text with your radio station."
Last week, the Nielsen Company reported that advertising in the U.S. in 2008 was down 2.6 percent compared to 2007.