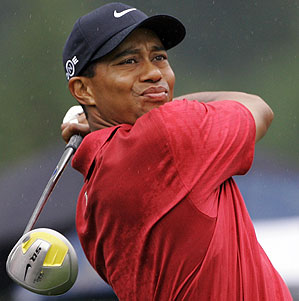 The king of all commercial sponsors is back. And this time, we get to learn a thing or two from the master himself.
Tiger Woods is teaming with AT&T to provide subscribers with exclusive and really cool video content from a "private golf clinic" sponsored by the youthful golfing legend recorded at his recent Tiger Jam XII charitable event.
Tiger Jam was created by the Tiger Woods Foundation, an organization dedicated to empowering young people to reach their maximum potential. Since its inception in 1996 by Tiger Woods and his father Earl, the Foundation has reached an estimated 10 million young people through character development, career exploration, scholarships and grant-making programs.
AT&T will give subscribes free access to the exclusive footage from the event on its AT&T U-verse TV On Demand library as well as the AT&T FanZone web portal. The footage relays expert golf tips from Tiger, who has been at the center of a renewed media love affair as the golf champ prepares for the 2009 U.S. Open.