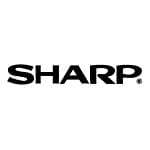 Option has announced that it has developed a highly-integrated system board for Sharp Electronics.
For fans of the Sidekick, this is welcome news.
According to the announcement, the system board incorporates "all smartphone functionalities, including 3G mobile broadband" and is being integrated by Sharp into the new 3G Sidekick LX messaging phone (commercialized by T-Mobile USA).
What does it all mean? This is essentially a follow up on the popular and previously marketed models but with the added benefits of 3G functionality via T-Mobile's 3G network. In short, this is a welcome facet for those who use their handset for a lot of social networking as it is optimized for apps like Myspace and FaceBook.
Although I am yet to hold this little attention-getter in my hands, I am digging the new look – swivel design, full keyboard, and, most importantly, the thinnest model ever devised for the Sidekick.
Okay, here's the run-down. Sidekick LX features include:
– Integrated social networking application bundle.
– GPS support with Live Search
– High-speed Web browsing (3G support)
– Videos sharing via e-mail and through social apps
– Bluetooth 2.0 with A2DP supports stereo Bluetooth and Bluetooth file transfer
– 3.2 megapixel camera with autofocus and a LED flash
– Clients include AOL Instant Messenger, Windows Live and Yahoo Messenger
– Included 1GB micro SD memory card
– Battery: 3G – 3 hours talk time, 6 days standby
To check out its other cool attributes, visit www.sidekick.com