July Quotes To Make Your Heart Smile
Oh, July! Named in honour of Julius Caeser who was born on July 12th, July is one of the hottest months in the Northern Hemisphere and officially marks the second half of the year.
July is a perfect month for lazing by the pool, relaxing in the garden, or perhaps taking that trip abroad you've been daydreaming about all year.
However you long to spend your slow summer days, the 69 July Quotes below will have you feeling relaxed and ready to go.
6 July Quotes For Reflection
"I have lived pain, and my life can tell: I only deepen the wound of the world when I neglect to give thanks the heavy perfume of wild roses in early July and the song of crickets on summer humid nights…"
― Ann Voskamp
"In June we picked the clover, and sea-shells in July: There was no silence at the door, No word from the sky. A hand came out of August and flicked his life away: We had not time to bargain, mope, Moralize, or pray."
― Cecil Day-Lewis
"Here men from the planet Earth first set foot upon the Moon. July 1969 AD. We came in peace for all mankind."
― Neil Armstrong
"In the depth of winter, I finally learned that there was in me an invincible summer."
― Albert Camus
"I grew up in New York City, and I've got wonderful memories of the Fourth of July fireworks."
― Jimmy Smits
"My life, I realize suddenly, is July. Childhood is June, and old age is August, but here it is, July, and my life, this year, is July inside of July."
― Rick Bass
10 Powerful July Sayings
"If ant hills are high in July, the coming winter will be hard."
― American Proverb
"If the first of July be rainy weather, It will rain, more of less, for four weeks together."
― John Ray
"The London trees are dusty-brown
Beneath the summer sky;
My love, she dwells in London town,
Nor leaves it in July."
― Amy Levy
"Cut in June, sure to bloom, cut in July, sure to die."
― Unknown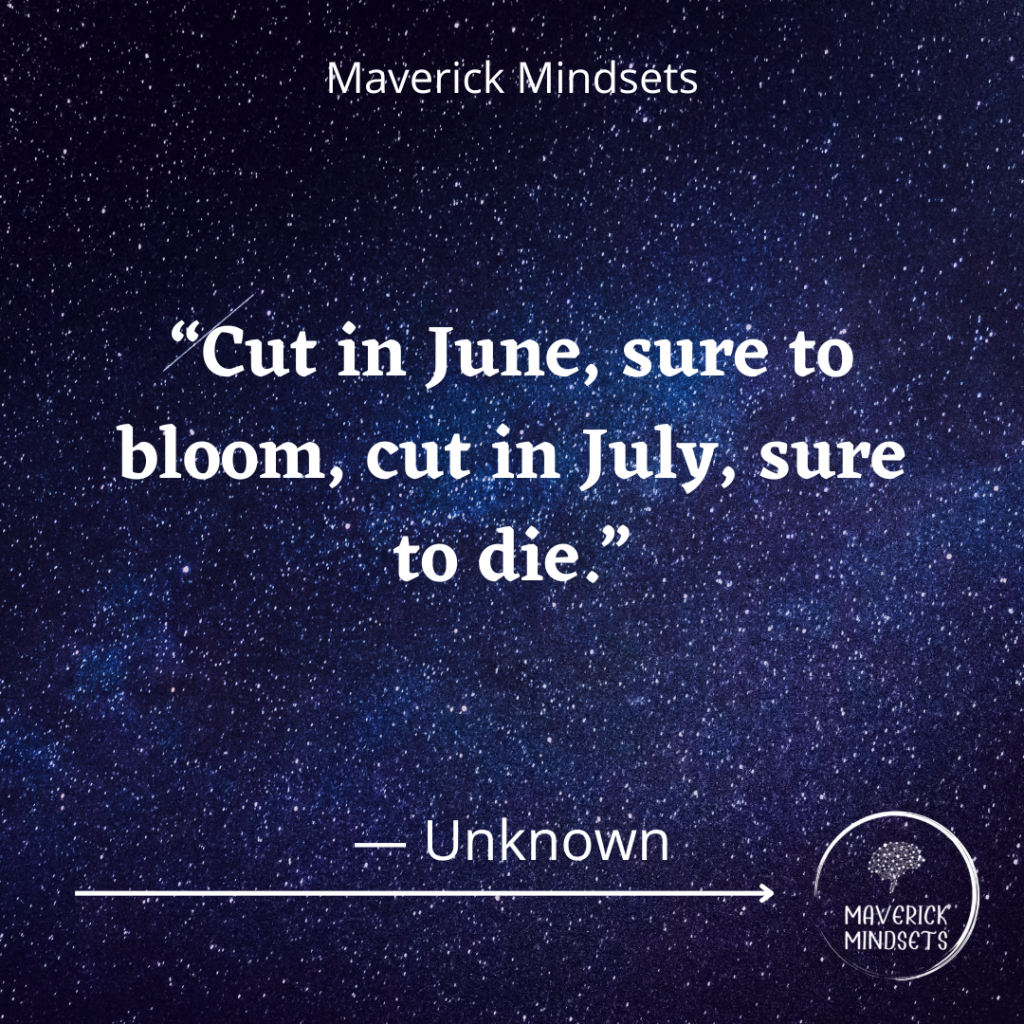 "Summer is the time when one sheds one's tensions with one's clothes, and the right kind of day is jeweled balm for the battered spirit. A few of those days and you can become drunk with the belief that all's right with the world."
― Ada Louise Huxtable
"Answer July—
Where is the Bee—
Where is the Blush—
Where is the Hay?
Ah, said July—
Where is the Seed—
Where is the Bud—
Where is the May—
Answer Thee—Me—"
― Emily Dickinson
"The summer morn is bright and fresh, the birds are darting by
As if they loved to breast the breeze that sweeps the cool clear sky."
― William C. Bryant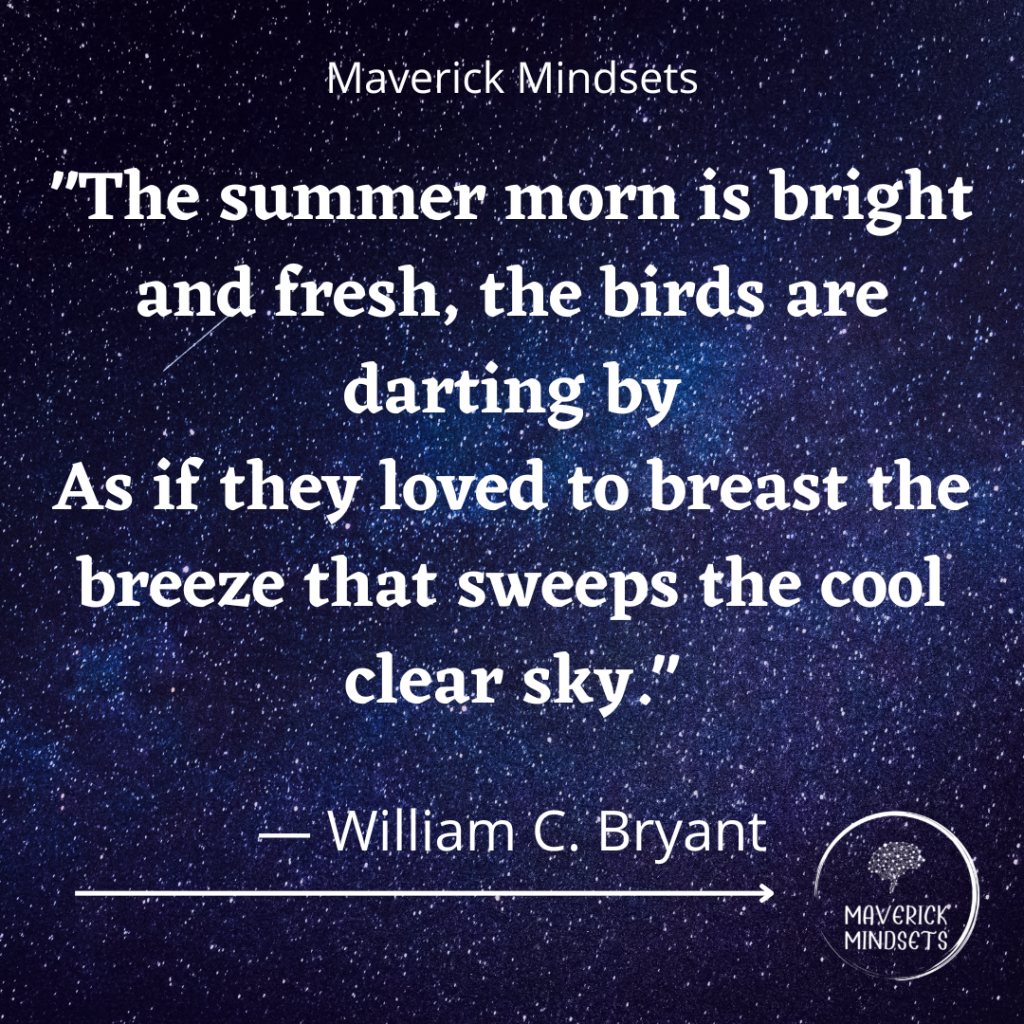 "A swarm of bees in May is worth a load of hay.
A swarm of bees in June is worth a silver spoon.
A swarm of bees in July is not worth a fly."
― Old English Saying
"summer moon
a bottle of wine
breathes all night"

― Francine Banwarth
21 Patriotic Quotes For The 4th Of July Weekend
"This, for the purpose of this celebration, is the 4th of July. It is the birthday of your National Independence, and of your political freedom."
― Frederick Douglass
"I believe in America because we have great dreams, and because we have the opportunity to make those dreams come true."
― Wendell L. Wilkie
"You have to love a nation that celebrates its independence every July 4th, not with a parade of guns, tanks, and soldiers who file by the White House in a show of strength and muscle, but with family picnics where kids throw Frisbees, the potato salad gets iffy, and the flies die from happiness. You may think you have overeaten, but it is patriotism." 
"There are lots of emotions that go with the Fourth of July."
— Dan Harmon
"Watching everybody have such a fantastic time, loving life, loving America – I wish that was the feeling year-round, that it didn't take the Fourth of July for us to be like, 'Yeah, America is awesome."
— Tim Kennedy
"Ours is the only country deliberately founded on a good idea."
— John Gunther
"This country will not be a good place for any of us to live in unless we make it a good place for all of us to live in."
— Theodore Roosevelt
"We identify the flag with almost everything we hold dear on earth, peace, security, liberty, our family, our friends, our home… But when we look at our flag and behold it emblazoned with all our rights we must remember that it is equally a symbol of our duties. Every glory that we associate with it is the result of duty done."
— Calvin Coolidge
"Dreams are the foundation of America."
— Lupita Nyong'o
"Freedom is the open window through which pours the sunlight of the human spirit and human dignity."
— Herbert Hoover
"Freedom lies in being bold."
— Robert Frost
"In the unlikely story that is America, there has never been anything false about hope."
— Barack Obama
"The advancement and diffusion of knowledge is the only guardian of true liberty."
— James Madison
"The flag is the embodiment, not of sentiment, but of history."
— Woodrow Wilson
"It will be celebrated with pomp and parade, bonfires and illuminations from one end of this continent to the other."
— John Adams
"Here is your country. Cherish these natural wonders, cherish the natural resources, cherish the history and romance as a sacred heritage, for your children and your children's children. Do not let selfish men or greedy interests skin your country of its beauty, its riches or its romance."
— Theodore Roosevelt
"The rights of every man are diminished when the rights of one man are threatened."
"Remember, remember always, that all of us, and you and I especially, are descended from immigrants and revolutionists."
— Franklin D. Roosevelt
"Intellectually I know that America is no better than any other country; emotionally I know she is better than every other country."
— Sinclair Lewis
Intellectually I know that America is no better than any other country; emotionally I know she is better than every other country.Sinclair Lewis
"Liberty, when it begins to take root, is a plant of rapid growth."
— George Washington
"America was built on courage, on imagination and an unbeatable determination."
— Harry S. Truman
10 Best Quotes For The Month Of July
"July is a blind date with summer."
― Hal Borland
"Do what we can, summer will have its flies."
― Ralph Waldo Emerson
"We can't possibly have a summer love. So many people have tried that the name's become proverbial. Summer is only the unfulfilled promise of spring, a charlatan in place of the warm balmy nights I dream of in April. It's a sad season of life without growth…It has no day."
― F. Scott Fitzgerald
"I'd like to go out on top, preferably breaking a new world record on the Fourth of July."
"There comes a time when people get tired of being pushed out of the glittering sunlight of life's July and left standing amid the piercing chill of an alpine November."
"They talk about big skies in the western United States, and they may indeed have them, but you have never seen such lofty clouds, such towering anvils, as in Iowa in July."
― Bill Bryson
"The summer night is like a perfection of thought."
― Wallace Stevens
"The Summer looks out from her brazen tower, Through the flashing bars of July."
― Francis Thompson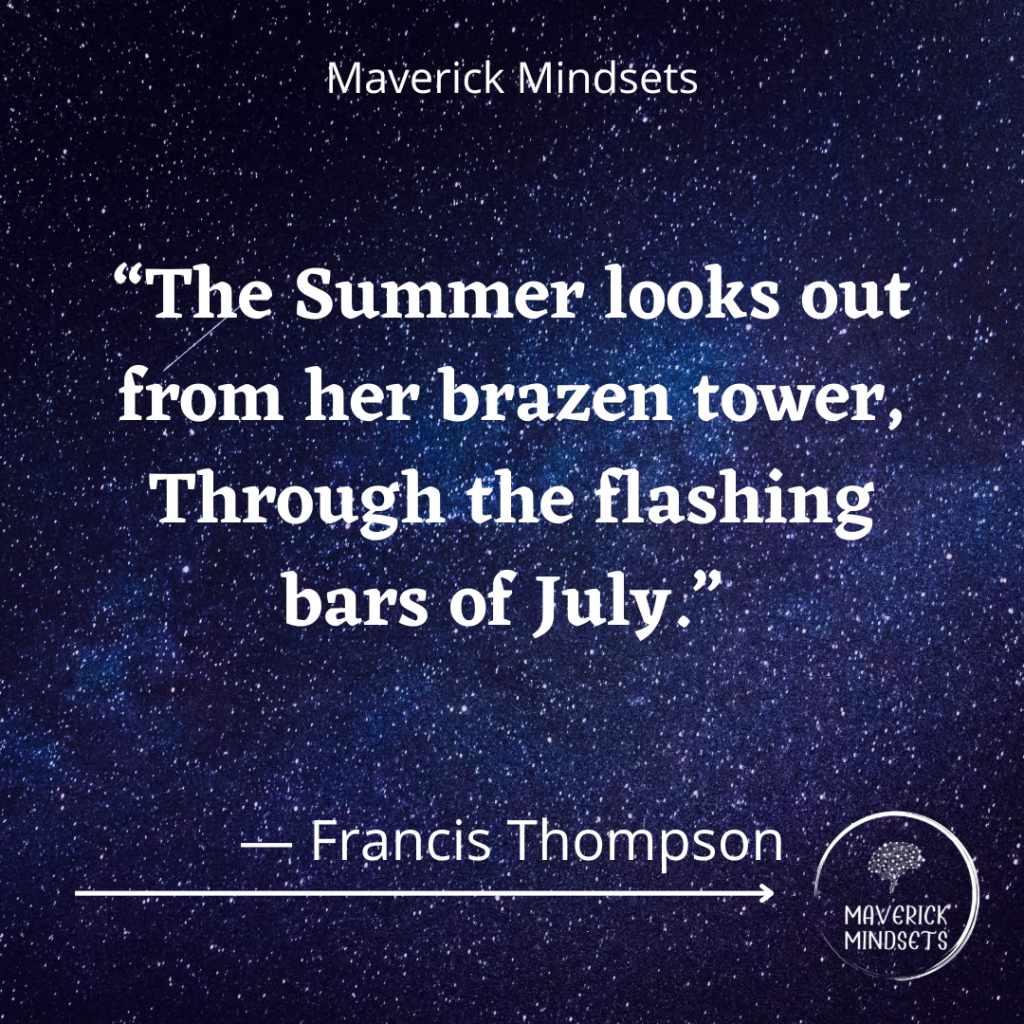 "Deep summer is when laziness finds respectability."
― Sam Keen
"Ah, summer, what power you have to make us suffer and like it."
― Russel Baker
7 Funny 4th Of July Quotes
"Independence Day, July 4th, or as I know it: Out with the British day!"
― Steven Magee
"It's Fourth of July weekend, or, as I call it, Exploding Christmas."
― Stephen Colbert
"Kiss is a Fourth of July fireworks show with a backbeat."
― Gene Simmons
"One characteristic of Americans is that they have no tolerance at all of anybody putting up with anything. We believe that whatever is going wrong ought to be fixed."
— Margaret Mead
"When I was little I thought, isn't it nice that everybody celebrates on my birthday? Because it's July 4th."
— Gloria Stuart
When I was little I thought, isn't it nice that everybody celebrates on my birthday? Because it's July 4th.Gloria Stuart
"History began on July Fourth, 1776. Everything before that was a mistake."
— Ron Swanson
"Republicans believe every day is the Fourth of July, but the democrats believe every day is April 15."
― Ronald Reagan
10 July Quotes For A Hot Month
"July, that lovely hell, all velvet dresses and drapes stuffed into a hot little hole."
― Laura Kasischke.
"The summer looks out of her brazen tower, through the flashing bars of July."
― Francis Thompson
"July is hot afternoons and sultry nights and mornings when its joy just to be alive. July is a picnic and a red canoe and a sunburned neck and a softball game and ice tinkling in a tall glass. July is a blind date with summer."
― Hal Borland
"Hot July brings cooling showers, Apricots and gillyflowers."
― Sara Coleridge
"I drifted into a summer-nap under the hot shade of July, serenaded by a cicadae lullaby, to drowsy-warm dreams of distant thunder."
― Terri Guillemets
"In the old parts of Nice, the family tables are out in the cobbled streets so that you can't drive past. They insist you join them at midnight on a hot July evening. So that's just what you do, abandoning the car."
― Mary Quant
"In the summer, the days were long, stretching into each other. Out of school, everything was on pause and yet happening at the same time, this collection of weeks when anything was possible."
"A man says a lot of things in summer he doesn't mean in winter."
― Patricia Briggs
"Thinking back to when it's warm outside. Oh, why couldn't Christmas be in July?"
― Haley Mary Artzab
"Holy shit he's hotter than a forest fire in the middle of July on the sun."
― Nicole Nwosu