Monday Quotes That Will Change Your Life!
Do you have a severe case of the Monday blues? Find yourself dreading the start of the workweek? Fear not, because these inspirational Monday quotes will provide all of the motivation you'll need for the rest of the week!
If your positive attitude is hard to find, you're not alone.
Millions of people across the world are using Monday motivation quotes to make sure the toughest day of the week is a good day and gets attacked head-on with hard work and discipline.
Dear Monday, we're coming for you…
31 Inspirational Monday Quotes
"Hey, I know it's Monday. But it's also a new day and a new week. And in that lies a new opportunity for something special to happen."
— Michael Ely
"Either you run the day, or the day runs you."
— Jim Rohn
"Whatever the mind of man can conceive and believe, it can achieve."
– Napoleon Hill
"Let no feeling of discouragement prey upon you, and in the end you are sure to succeed."
– Abraham Lincoln
"Inspiration comes from within yourself. One has to be positive. When you're positive, good things happen."
— Deep Roy
"Real change, enduring change, happens one step at a time."
— Ruth Bader Ginsburg
"Success is walking from failure to failure with no loss of enthusiasm."
– Winston Churchill
"Knowing trees, I understand the meaning of patience. Knowing grass, I can appreciate persistence."
– Hal Borland
"OK, it's Monday but who said Mondays have to suck? Be a rebel and have a great day anyway."
— Kimberly Jiménez
"The number one reason people fail in life is because they listen to their friends, family, and neighbors."
– Napoleon Hill
"The two most powerful warriors are patience and time." …so remember: great achievements take time, there is no overnight success."
– Leo Tolstoy
"We only have one life, and it is very precious, and there's a lot we can do, and there's a lot we should do."
— Selena Gomez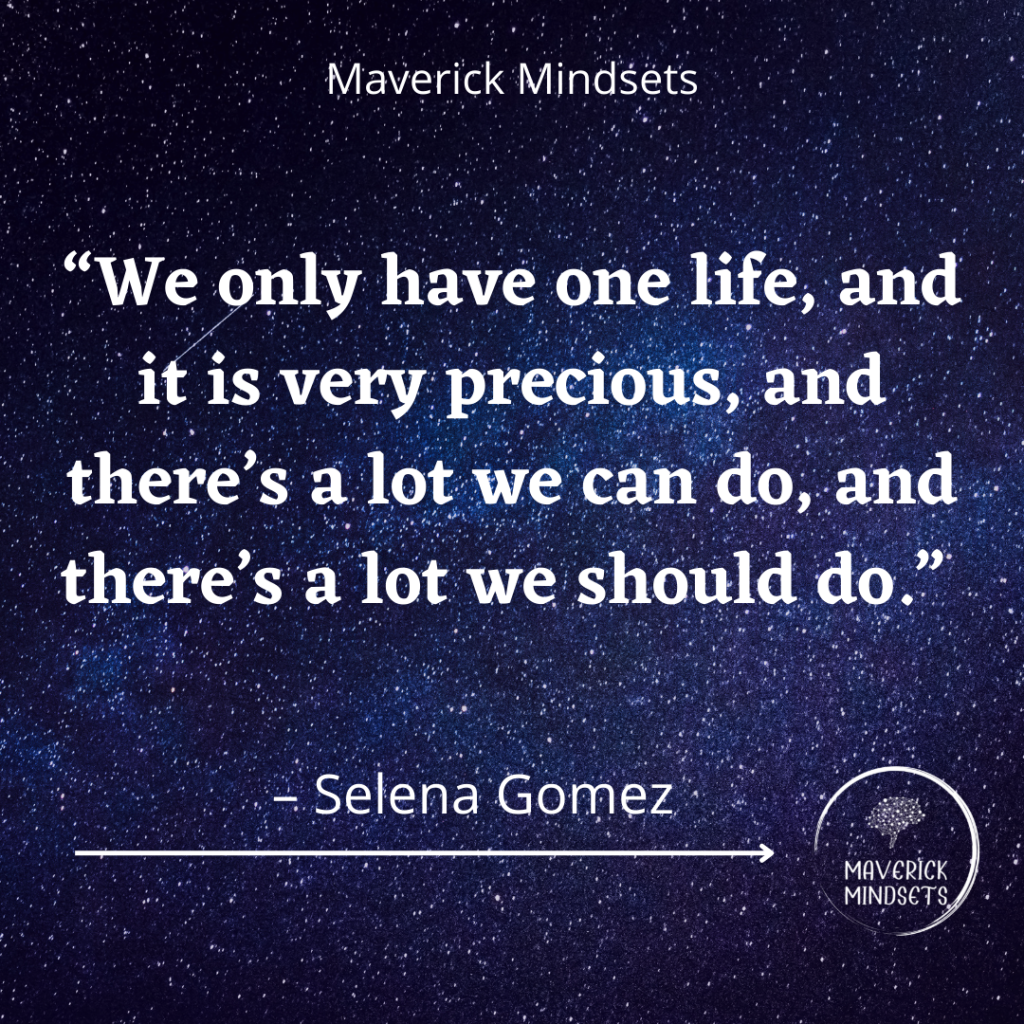 "You can become blind by seeing each day as a similar one. Each day is a different one, each day brings a miracle of its own. It's just a matter of paying attention to this miracle."
– Paolo Coehlo
"Do you want to know who you are? Don't ask. Act! Action will delineate and define you."
– Thomas Jefferson
"Never bend your head. Always hold it high. Look the world straight in the eye."

– Helen Keller
"You don't need a New Year to make a change. All you need is a Monday."
– Unknown
"Without continual growth and progress, such words as improvement, achievement, and success have no meaning."
– Benjamin Franklin
"I am always doing that which I cannot do, in order that I may learn how to do it."
– Pablo Picasso
"The road to success is always under construction"
– Lily Tomlin
"The question isn't who is going to let me; it's who is going to stop me."
– Ayn Rand
"If not us, who? If not now, when?"
"Encourage yourself, believe in yourself, and love yourself. Never doubt who you are."
— Stephanie LaHart
"Do not go where the path may lead, go instead where there is no path and leave a trail."
– Ralph Waldo Emerson
"The worst Monday is the one that gets wasted for nothing."
— Unknown
"The beginning is always today."
— Mary Shelley
"Nobody can go back and start a new beginning, but anyone can start today and make a new ending."
— Maria Robinson
"The best way to get started is to quit talking and begin doing."
— Walt Disney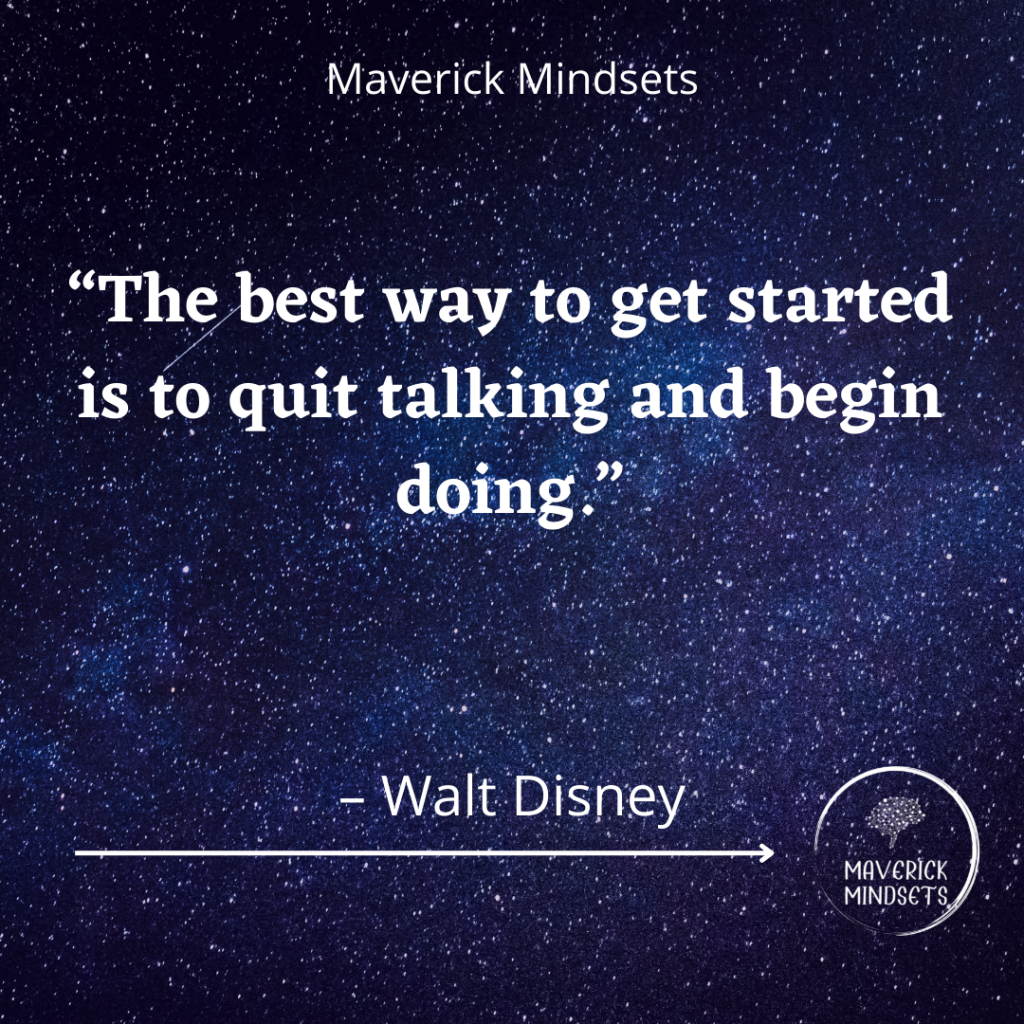 "When you start to do the things that you truly love, it wouldn't matter whether it's Monday or Friday; you would be so excited to wake up each morning to work on your passions."
— Edmond Embiaka
"Nothing is impossible. The word itself says 'I'm possible!'"
— Audrey Hepburn
"Always believe that something wonderful is about to happen."
— Sukhraj S. Dhillon
20 Quotes To Inspire Your Monday Monday Morning
"You've got to get up every morning with determination if you're going to go to bed with satisfaction."
— George Lorimer
"This is your Monday morning reminder that you can handle whatever this week throws at you."
— Unknown
"The sun himself is weak when he first rises, and gathers strength and courage as the day gets on."
— Charles Dickens
"Amateurs sit and wait for inspiration, the rest of us just get up and go to work."
– Stephen King
"If you get up in the morning and think the future is going to be better, it is a bright day. Otherwise, it's not."
— Elon Musk
"It's not the days in your life, but the life in your days that counts."
"I'm always thinking about creating. My future starts when I wake up every morning. Every day I find something creative to do with my life."
— Miles Davis
"When you arise in the morning think of what a privilege it is to be alive, to think, to enjoy, to love…"
– Marcus Aurelius
"It's Monday… time to motivate and make dreams and goals happen. Let's go!"
– Heather Stillufsen
"If you're offered a seat on a rocket ship, don't ask what seat! Just get on."
– Sheryl Sandberg
"Each morning when I open my eyes I say to myself: I, not events, have the power to make me happy or unhappy today. I can choose which it shall be. Yesterday is dead, tomorrow hasn't arrived yet. I have just one day, today, and I'm going to be happy in it."
– Groucho Marx
"Trees that are slow to grow bear the best fruit."
― Moliere
"The critical ingredient is getting off your butt and doing something. It's as simple as that. A lot of people have ideas, but there are few who decide to do something about them now. Not tomorrow. Not next week. But today."
– Nolan Bushnell
"Your Monday morning thoughts set the tone for your whole week. See yourself getting stronger, and living a fulfilling, happier and healthier life."
— Germany Kent
"I have learned over the years that when one's mind is made up, this diminishes fear."
– Rosa Parks
"If Joan of Arc could turn the tide of an entire war before her 18th birthday, you can get out of bed."
— E. Jean Carroll
"Style is knowing who you are, what you want to say, and not giving a damn."
– Gore Vidal
"Style is knowing who you are, what you want to say, and not giving a damn." Gore Vidal
"Impossible is just an opinion."
– Paulo Coelho
"Every day brings new choices."
— Martha Beck
"Every morning you have two choices: continue to sleep with your dreams or wake up & chase them."
— Kristin, Sophisticated Gal
23 Motivational Monday Quotes
"Believe you can and you're halfway there."
— Theodore Roosevelt
"Mondays are the start of the work week which offer new beginnings 52 times a year!"
— David Dweck
"Life offers so many great choices, all you have to do is to see them."
– Unknown
"You'll never find a rainbow if you're looking down."
― Charlie Chaplin
"Live today. Not yesterday. Not tomorrow. Just today. Inhabit your moments. Don't rent them out to tomorrow."
— Jerry Spinelli
"Everything you want is on the other side of fear."
– Jack Canfield
"Don't count the days. Make the days count."
— Muhammad Ali
"Even the best weeks start with Monday."
— Nice Peter
"There is no traffic jam along the extra mile."

– Roger Staubach
"The man who has confidence in himself gains the confidence of others."
"There are many opportunities in every single day, and Monday is the perfect day to seize them all."
— Isabella Koldras
"I've missed more than 9000 shots in my career. I've lost almost 300 games. 26 times I've been trusted to take the game-winning shot and missed. I've failed over and over and over again in my life. And that is why I succeed."
"You do not find the happy life. You make it."
— Camilla Eyring Kimball
"Believe on Monday the way you believe on Sunday."
— Rita Schiano
"If you spend too much time thinking about a thing, you'll never get it done."
– Bruce Lee
"Mondays are tough only for those people, who don't know how to spend them cheerfully. Get up and have fun today!"
— Unknown
"I alone cannot change the world, but I can cast a stone across the water to create many ripples."
– Mother Teresa
"How wonderful it is that nobody need wait a single moment before starting to improve the world."
– Anne Frank
"Don't go around saying the world owes you a living. The world owes you nothing. It was here first."
"Until we can manage time, we can manage nothing else."
– Peter Drucker
"This should be the spirit every Monday. Know that something good will always happen."
– Gabriel García Márquez
"You can't build a reputation on what you are going to do."
– Henry Ford
26 Thought Provoking Quotes To Inspire Monday
"The most effective way to do is to do it."
– Amelia Earhart
"Opportunities don't happen, you create them."
– Chris Grosser
"There is a winner in you. You were created to be successful, to accomplish your goals, to leave your mark on this generation. You have greatness in you. The key is to get it out."
– Joel Osteen
"The future depends on what you do today."
— Mahatma Gandhi
"You don't have to see the whole staircase, just take the first step."
— Martin Luther King, Jr.
"Too many of us are not living our dreams because we are living our fears. "
– Les Brown
"You may have to fight a battle more than once to win it."

– Margaret Thatcher
"Your talent determines what you can do. Your motivation determines how much you are willing to do. Your attitude determines how well you do it."
— Lou Holtz
"Whenever you see a successful person you only see the public glories, never the private sacrifices to reach them."
– Vaibhav Shah
"Don't be afraid of enemies who attack you. Be afraid of the friends who flatter you."
"Why do anything unless it is going to be great?"
– Peter Block
"The winners in life think constantly in terms of I can, I will, and I am. Losers, on the other hand, concentrate their waking thoughts on what they should have or would have done, or what they can't do."
– Dennis Waitley
"Build your own dreams, or someone else will hire you to build theirs."
– Farrah Gray
"The future depends on what you do today."
– Mahatma Gandhi
"The only way to do great work is to love what you do."
– Steve Jobs
"Success is to wake up each morning and consciously decide that today will be the best day of your life."
— Ken Poirot
"Every day, think as you wake up: Today I am fortunate to be alive, I have a precious human life, I am not going to waste it."
— Dalai Lama XIV
"What seems to us as bitter trials are often blessings in disguise."
– Oscar Wilde
"Things work out best for those who make the best of how things work out."
— John Wooden
"I must break the routines and become a person who becomes productive every Monday. I must break the mindset of unhappiness and turn myself into a happy magnet for Mondays."
— Leggy Saul
"It's Monday. Get a new perspective. Whatever obstacle you're facing—it's not permanent."
— Unknown
"The more you talk about negative things in your life, the more you call them in. Speak victory not defeat."
"You can't use up creativity. The more you use, the more you have."
– Maya Angelou
"Yesterday is ashes, tomorrow wood. Only today does the fire burn brightly."
— Old Eskimo Proverb
"Life offers you so many doors, it is up to you which to open and which one to close."
– Unknown
"What you do today can improve all your tomorrows."
— Ralph Marston
23 Inspirational Monday Quotes To Achieve Your Goals
"All our dreams can come true—if we have the courage to pursue them."
— Walt Disney
"The secret of getting ahead is getting started."
— Unknown
"Innovation distinguishes between a leader and a follower."
– Steve Jobs
"I didn't get there by wishing for it or hoping for it, but by working for it."
— Estée Lauder
"A goal is not always meant to be reached; it often serves simply as something to aim at."
– Bruce Lee
"Success usually comes to those who are too busy to be looking for it."

– Henry David Thoreau
"Work to become, not to acquire."
– Elbert Hubbard
"The journey of a thousand miles begins with one step."
"If opportunity doesn't knock, build a door."
– Milton Berle
"Strive not to be a success, but rather to be of value."
– Albert Einstein
"What starts on Monday should carry through to Friday; that is, enthusiasm."
— Byron Pulsifer
"You were born to win, but to be a winner, you must plan to win, prepare to win, and expect to win."
– Zig Ziglar
"Excellence is an art won by training and habituation. We do not act rightly because we have virtue or excellence, but we rather have those because we have acted rightly. We are what we repeatedly do. Excellence, then, is not an act but a habit."
– Aristotle
"Don't let yesterday take up too much of today."
— Will Rogers
"Monday is for people with a mission."
— Cristina Imre
"Start by doing what is necessary, then what is possible, and suddenly you are doing the impossible."
– Francis of Assisi
"You are in control. Never allow your Monday to be manic."
— Andrea L'Artiste
"The first step toward success is taken when you refuse to be a captive of the environment in which you first find yourself."
– Mark Caine
"Today is your opportunity to build the tomorrow you want."
— Ken Poirot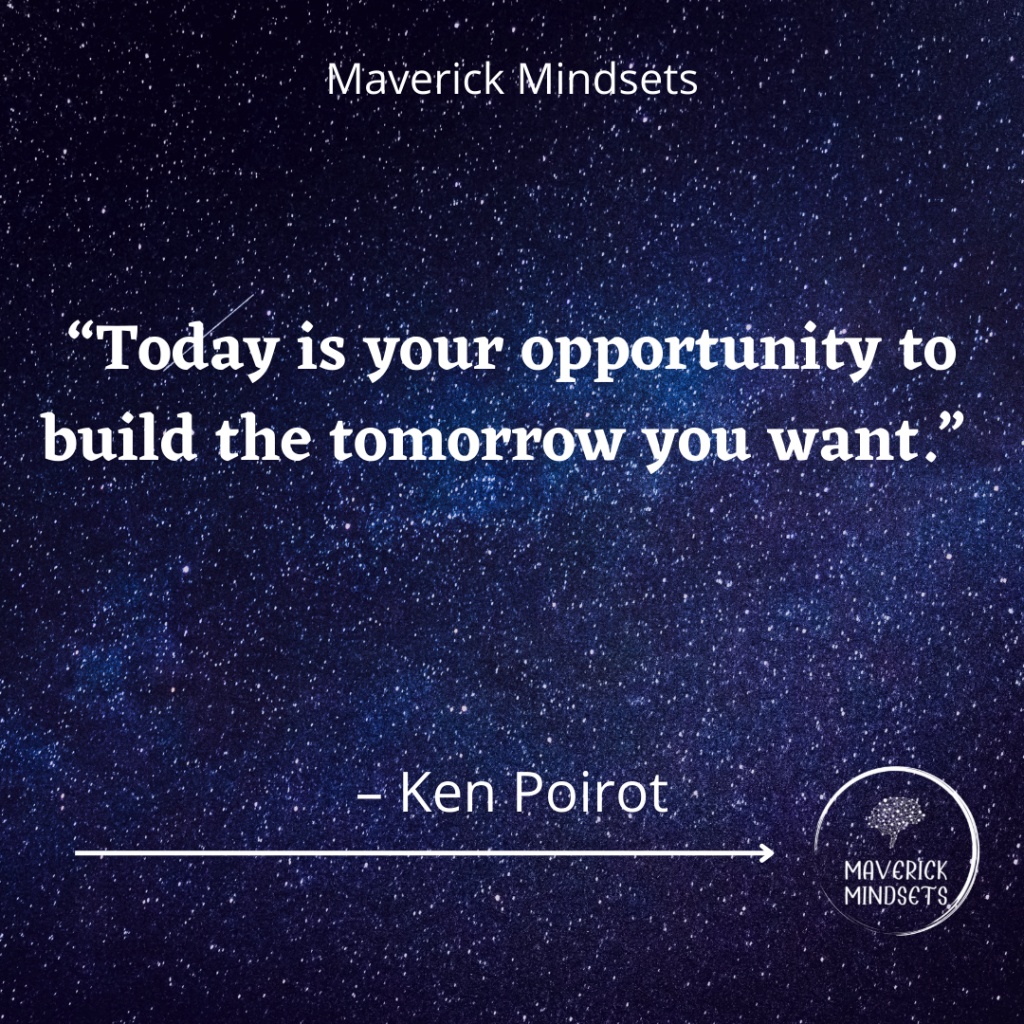 "The tragedy in life doesn't lie in not reaching your goal. The tragedy lies in having no goal to reach."
– Benjamin Mays
"Action is the foundational key to all success."
— Pablo Picasso
"A mind troubled by doubt cannot focus on the course to victory."
– Arthur Golden
Inspirational Monday Quotes – The Bottom Line
Hopefully these motivational quotes have given you the inspiration you needed at the start of the week, to achieve great things and do even better than last week.
The important thing to remember is even one small positive step in the right direction is better than not moving at all!
…The biggest thrill you can achieve on a Tuesday, is knowing that you didn't waste your Monday.